| | | |
| --- | --- | --- |
| | | |
| | | |
| | | |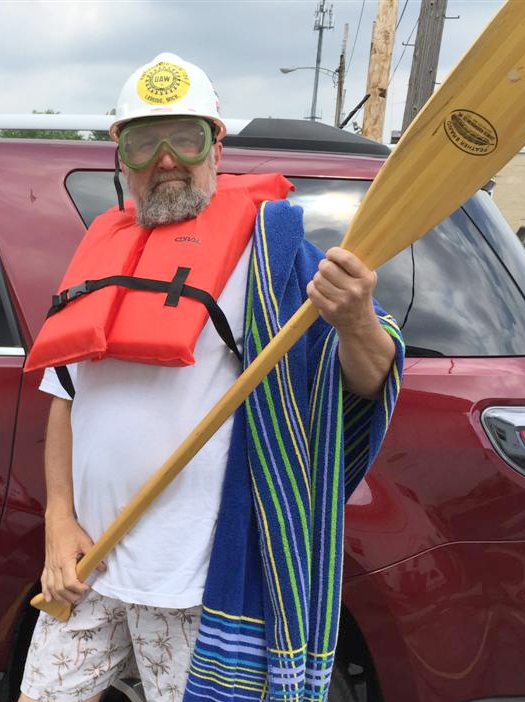 On July 25, Local 724 held a celebration in honor of the 75th year of their charter. The amalgamated UAW Local has seen many changes over the decades, including the waning of the once thriving forging industry in Lansing. But 724 is still alive and kicking!
Shown here is the exceedingly game Local President Dean Poggiali, all set for his shift in the dunk tank! You can see more pictures from the celebration in this gallery. Photos by Harold Foster.
Project Connect
For Clinton County individuals and families with limited resources
August 20 from 9:00 am to 1:00pm
Smith Hall/Clinton County Fairgrounds
800 West Sickles Street, St. Johns
Will provide, free of charge:
Greater Lansing Food bank - food distribution
Vision screening (all ages)
Hearing screening (children only)
Haircuts
Gently used clothing distribution
New Socks & Underwear**
Backpacks & School Supplies** (as available)
Car seat check (parent/guardian, child & vehicle must be present)
Michigan child ID program
Fluoride Tooth Painting
**child must be present to receive these items
We do not ask for proof of residency, but are focused on serving families from Clinton County (no one will be denied access)
Attendees are required to check out the different resource tables before they are able to get clothes (we use a Passport card). For more information on the event or on donating gently used clothing, see the following flyers:
Download:

Project Connect Flyer.2015.pdf ,

Project Connect Clothing Flyer 2015.pdf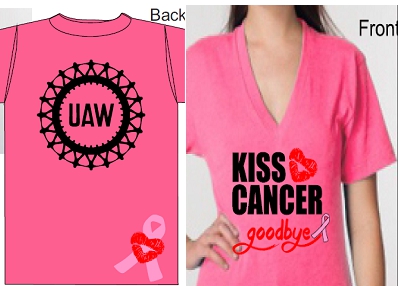 The Local 602 Women's Committee is selling "Kiss Cancer goodbye" T-shirts in pink and gray. Deadline is July 31. See the following flyer for details and order form.
Download:

Kiss Cancer GoodBye Tshirts.pdf
The annual Union Family Fair Day at the Ingham County Fair will be on August 6. It's a always a fun family time! See the information on discounts in the following flyer:
Download:

UFFD flyer 2015.pdf
Sign-up for a hunter's safety class at Local 602 has begun. The class will take place August 1 and 2. First come, first served, and class size is limited. See this pdf for the full details:
Download:

Hunters Safety Flyer.pdf