| | | |
| --- | --- | --- |
| | | |
| | | |
| | | |
Here are the UAW endorsements for our region for the November 4 election. These candidates have been carefully vetted and we encourage you to consider them when you vote. Just click on this pdf:
Download:

2014 ENDORSEMENT LIST.pdf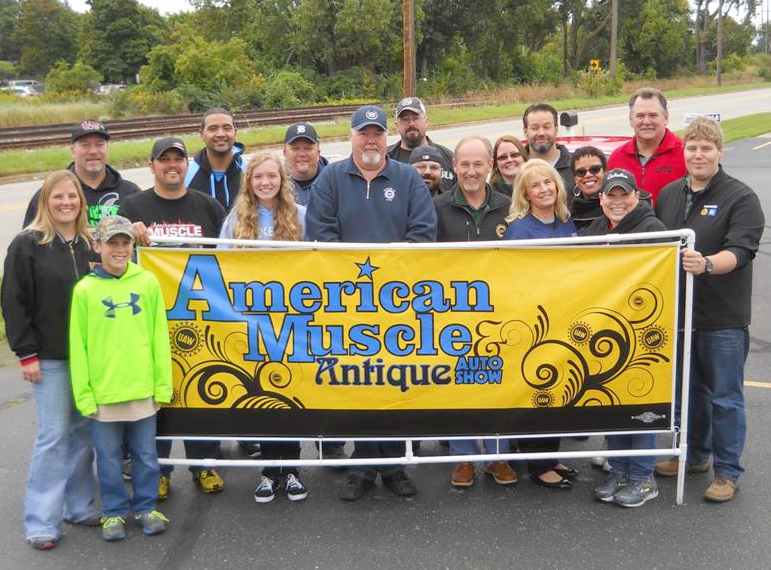 The fourth annual American Muscle & Antique Car Show was held on September 13. There were 23 more cars registered than last year! Our thanks to the local officers, members, and many other volunteers for all their help with this great car show. You can see a comprehensive gallery of photos -- every car but one -- in
this gallery
.
The annual Local 652 Skilled Trades Retirees coffee and donut gathering will be at Local 652 on Monday, September 22 from 10:00 a.m. to 1:00 p.m. For more information, call Alex McPherson at (517) 676-2414.

UAW Local 602 Citizenship & Legislative Committee
V-CAP Drive – V-CAP sign up
SUPPPORT THOSE WHO SUPPORT US!
Your donation of $5 or more enters you into the drawing to
WIN THIS TRUCK!
Get your tickets
Monday, Sept. 15 – Friday, Sept. 19, 2014
BODY SHOP:
Monday: 5am-3:30pm
Tuesday: 10am-3:30pm & 6:30pm-11:15pm
PAINT:
Wednesday only: 5:00am-3:30pm
GA:
Thursday: 10:00am-3:30pm & 6:30pm-11:15pm
Friday: 5:00am-3:30pm
This 2014 Chevy Silverado can be seen Sept 15-19, 2014 at LDT!
Here is a list of statewide candidates' endorsements from the UAW International. We will have more endorsements in other races as we receive official confirmations.
Governor: Mark Schauer
Lt. Governor: Lisa Brown
Secretary of State: Godfrey Dillard
Attorney General: Mark Totten

Michigan Supreme Court
Richard Bernstein
Judge William Murphy
Judge Deborah Thomas

State Board of Education
Cassandra Ulbrich
Pamela Smith
University of Michigan
Board of Regents
Kathryn White
Michael Behm

Wayne State University
Board of Governors
Dana Thompson
Marilyn Kelly

Michigan State University
Board of Trustees
George Perles
Faylene Owen
The September print issue of the Labor News is out. You can read it online at this link.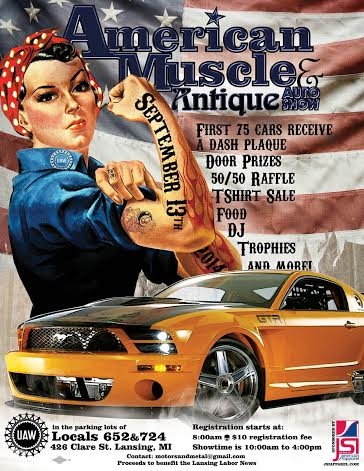 Fourth annual American Muscle and Antique Auto Show - September 13
The only show devoted to American-made autos, hosted at Local 652. All proceeds go to the Lansing Labor News to help fund the paper you're reading now. The show is open to the public and free to attend. It will be in the parking lots of Local 652 and 724 on Clare Street in Lansing.
The show will run from 10 am to 4 pm with registration beginning at 8 am. The cost to enter a vehicle is only $10. There will be lots of door prizes, raffle prizes, great music, food, and fun for all ages. So please join us!
We are looking for sponsors to help with the event by donating door prizes, raffle prizes, and to be a Major sponsor, to help with the food cost, trophy sponsors and monetary donations to LLN. Also, if anyone has a product to display or sell, we will have some booth space available with a donation to the LLN. If you know anyone who has an American-made vehicle, we would love to have them display it. Any year is welcome. New this year, we will have an award for the Local that brings the most vehicles to the show that belongs to their members.
If you have questions please contact us at (517)896-8317 or email motorsandmetal@gmail.com. Thank you – Matt and Jill Bowen, American Muscle & Antique Auto Show Chairs

UAW Local 602 Women's Committee presents….
Second Annual Bowling for Breast Cancer
Sunday, October 5
1pm-5pm
Spare Time Entertainment Center
3101 E Grand River Ave, Lansing MI 48912
HELP PUT BREAST CANCER OUT OF WORK!
Sign up now! Loads of fun!
$88 4-Person Team!($22 each)
Includes 3 games of bowling with shoes, 1 item large pizza & unlimited refills on pop. Sign-ups taken now until Friday, September 19. See more information and sign-up form in
this pdf
.