| | | |
| --- | --- | --- |
| | | |
| | | |
| | | |
There will be an election for Local 602's Shift 3 Committeeperson at Team Solutions from 11:00 a.m. on Wednesday, July 27 to 11:00 a.m. on Thursday, July 28 at the LDT Welcome Center. All other positions were either unopposed or unfilled when nominations closed. Please see the following pdf for the official election notice.
Download:

TS Election Posting 07-15-16.pdf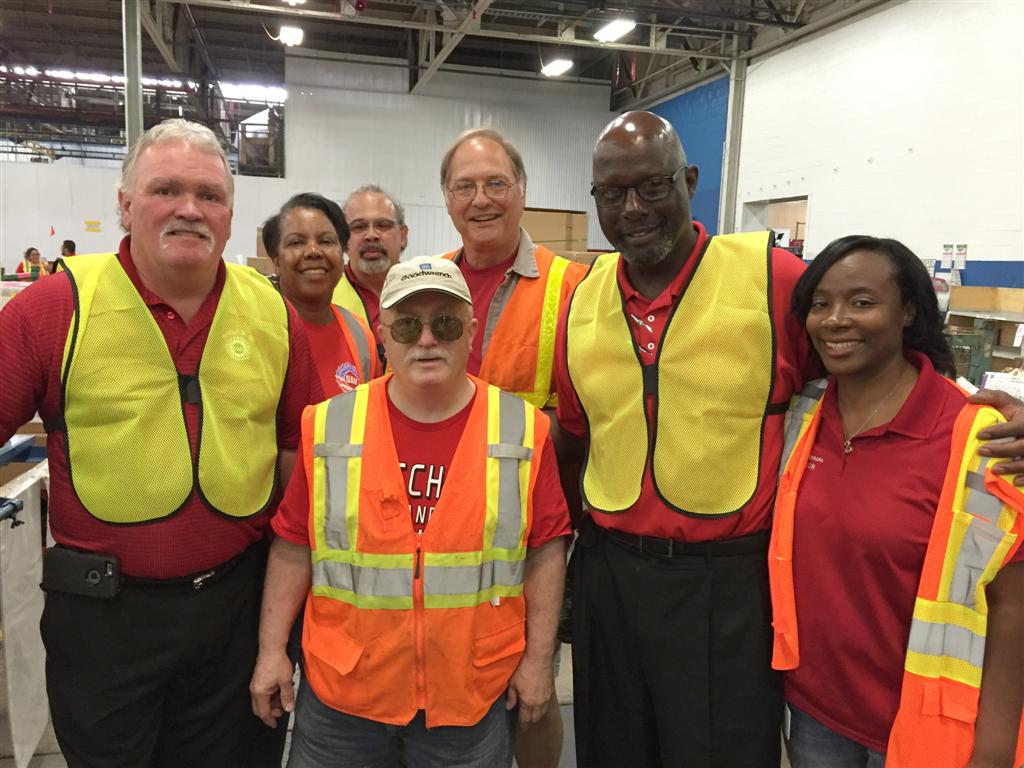 We have received photos of Region 1D Director Gerald Kariem's visit to the GM Parts Warehouse, represented by Local 1753. Kariem was joined by Assistant Director Steve Dawes. Local 1753 President Hollis Barker and Shop Chairperson Arniece Stephenson showed them around the warehouse and introduced them to many Local 1753 members. See more pictures in
this gallery.
FALL LABOR SEMINAR
TUESDAY, AUGUST 30
8:00 am - 4:00 pm
Kellogg Hotel & Conference Center | East Lansing, Michigan
$75 Registration Fee Includes Breakfast, Lunch & Parking
The Fall Seminar is a one-day program designed to prepare the labor community for United Way campaign season, provide program and agency updates and kicks off of the year of labor programs.
This low-cost program is the perfect update for members of the labor community focused on Community Services.
Submit registration form and payment by Tuesday, August 16. See registration form in the following pdf:
Download:

Fall Seminar Registration.pdf
UAW Local 602, UAW Local 652, and the Oldsmobile Outdoor Club Present
Hunter's Safety Class
August 13 & 14*, 2016
Held at the *UAW Local 652 Union Hall
426 Clare Street, Lansing MI 48917
517-372-4626
Sign-Up Starts Monday July 11, 2016
Class held prior to Fall Sports Programs.
First Come, First Serve! Class Size Limited!
Sat., Aug. 13: Class begins at 8am SHARP! (Snacks & lunch provided)
*Sun., Aug. 14: 8am SHARP! Meet at Rose Lake Firing Range
(MAPS given at Sat. class)
PARTICIPANTS MUST ATTEND AND COMPLETE BOTH DAYS OF COURSE IN ORDER TO RECEIVE THEIR CERTIFICATION.
NO EXCEPTIONS!
Parents are ENCOURAGED to attend class with youth(s).
SIGN UP AT UNION HALL ONLY
For more information, please contact UAW Local 652 @ 517-372-7581 or Local 602 @ 517-372-4626 and leave inquiries
FREE TO ALL MEMBERS AND THEIR FAMILIES!
For a printable copy of this info, see the pdf below.
Download:

Hunter safety flyer.pdf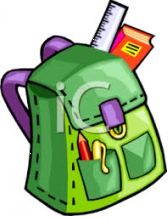 UAW Local 602 Women's Committee is holding a
collection for
"NEW WRITING UTENSILS"
to benefit the upcoming BACKPACK Rally hosted by
UAW Region 1-D Women's Council in August
Help support our local community youth for 2016-2017 school year
Please bring in any new writing utensil(s) and place them in any of the boxes at any plant entrance or at the Union Hall.
Collection is July 25 until August 5
American Made/Union Made is encouraged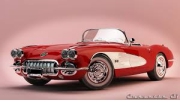 Local 602's annual auto show will be held in conjunction with the annual picnic at Potter Park on August 6. If you are a Local 602 member with a collectible car, bring it! Trophies will be awarded in nine categories. American cars only, no exceptions. See the flyer below for all the details, and you can use the entrance form below or get one at the Local. Entrance forms must be submitted by August 5.
Download:

602's Car Show 2016 Flyer.pdf ,

602 Form for entrants 2016-1.pdf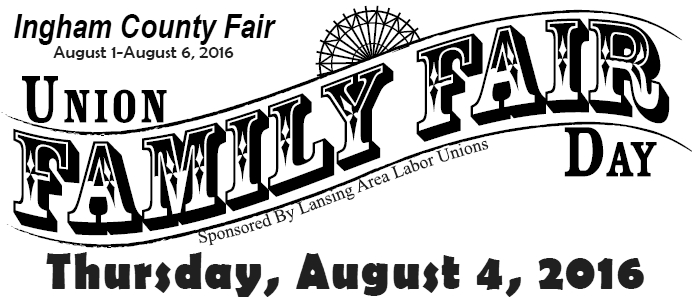 Many area union halls have tickets for the annual Union Family Fair Day to be held at the Ingham County Fairgrounds on Thursday, August 4. These give discounts to union members and their families. The tickets for entry are $3.00 versus $6.00. The ride ticket is $15.00 versus $22.00. The tickets will be available until the morning of Monday, August 1. Not all Local unions sell the tickets so please check for availability. They can also be obtained from the Greater Lansing Labor Council and the Michigan State AFC-CIO until July 29. See the following pdf for more details. Please note, there is no refund in case of bad weather.
Download:

Union Family Fair Day flyer 2016.pdf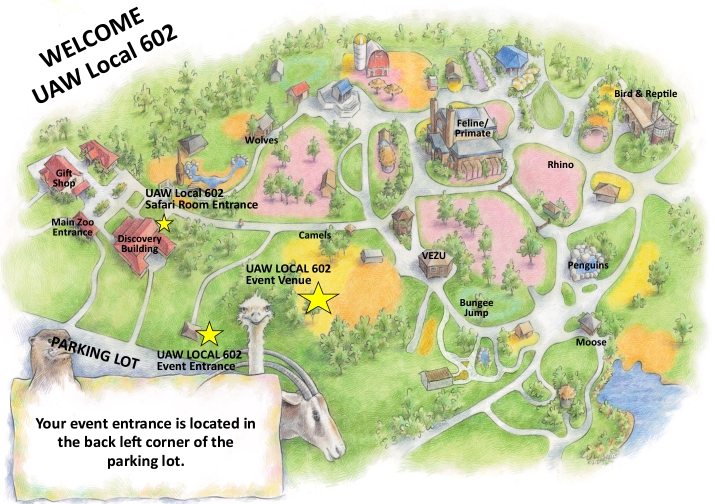 Saturday, August 6
UAW Local 602 Family Picnic
at
Potter Park Zoo
1301 S Pennsylvania, Lansing MI
11am-4pm
*FREE private entrance to Zoo *FREE Parking *Adult BINGO *Photo Booth
LUNCH will be provided from 11am-3pm
PRE-REGISTRATION REQUIRED TO GAIN ENTRY INTO THE PICNIC-NO EXCEPTIONS.
Once registered, pre-paid passes for you and your family will be available at the private entrance on the day of the event.
Passes cover the cost of meals and entrance to the zoo.
FILL OUT SLIP & TURN INTO UNION HALL OR A RECREATION COMMITTEE MEMBER
BY JULY 21, 2016: No Exceptions
. (Print out the pdf below to fill out slip. Or obtain one from the Local or from a Recreation Committee member.)
QUESTIONS? CALL UAW Local 602 Union Hall at 517/372-4626 or see a Recreation Committee member: Chairperson Paulina Rodriguez 517/231-7648, Co-Chair Daryl Smith, Gary Howard, Kellyce Kelley, Andy Mills, Joseph Fernandez, and Sam Vowell.
Download:

602 Picnic Final DRAFT 6-28-2016.pdf
The following list of recommended mid-Michigan candidates has been selected on either the merits of their past service or after a process of screening conducted by the Capital Area UAW CAP Council and the Greater Lansing Labor Council.
We strongly encourage all voters to research any and all candidates in the August primary. Thanks and please remember to vote in the August 2 primary.
Download:

Candidate Endorsement List as of 6-27-2016.pdf