We have uploaded the December Labor News. Individual columnists' articles can be found in the various drop-down menus to the left.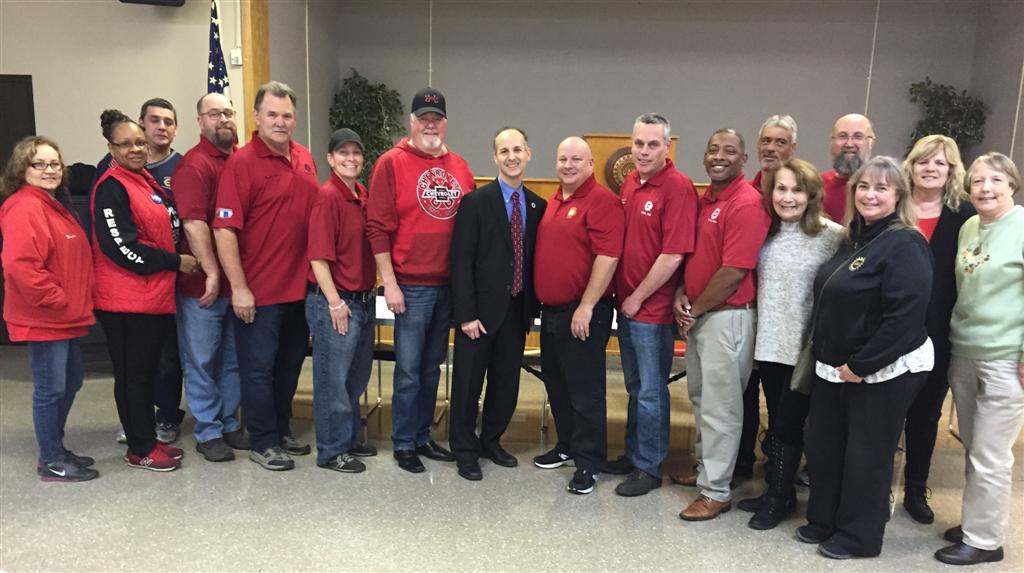 Members of the Region 1D Capital Area UAW CAP Council with Lansing Mayor-elect Andy Schor (center) the day after the November election. Congratulations to all our endorsed candidates who were elected, and thank you to the CAP Council and local members who helped get labor-friendly candidates elected.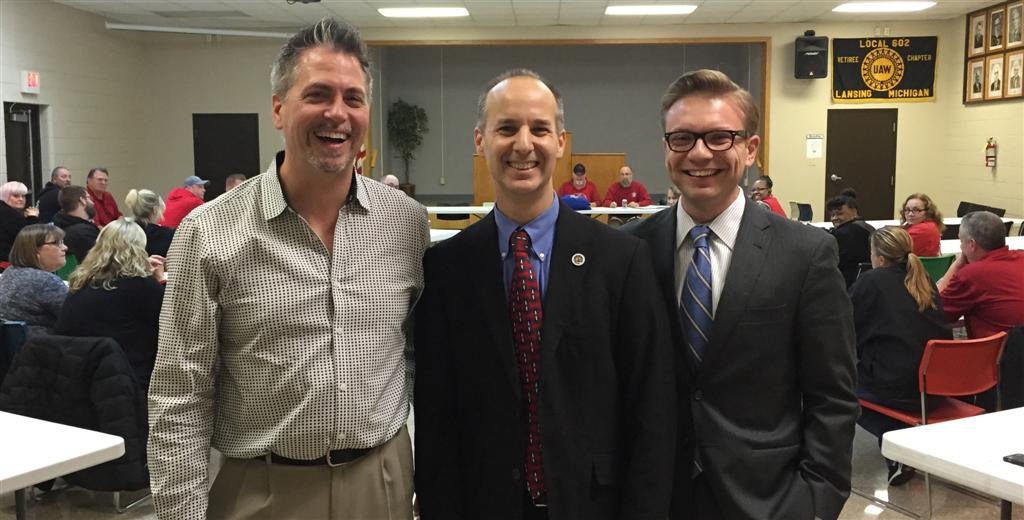 A number of newly elected officials stopped by Local 652 shortly after the election this month, to thank our members for their support and to gather input on priorities for the changing City administration. Shown here, left to right, are: City Clerk Chris Swope, Lansing Mayor-elect Andy Schor, and Lansing City Councilmember At-Large Peter Spadafore.