UAW Local 1753
President Hollis Barker
Recapping our local's year
Dear Brothers and Sisters,
I hope all of you had a wonderful Christmas and New Year. I know most of us only had the weekends off. All the same, it was with family and friends.
If I may, I would like to recap some of the events that took place at our local in 2016. And thank all the members that helped make them a success. And all the members that came out and supported the events.
Thanks to Yvonne, Nancy, Laura and Dennis, along with Mandy and half of first shift's maintenance crew, our annual Holloweenie roast went off without a glitch. And from the feedback (no pun intended), everyone had enough to eat while enjoying lunch with friends. Great job!
Let's not forget the Chili Cook-off. The money generated went to support the vets. Thanks, Mandy, for planning such a fun event. I don't even know how to begin to thank Bob Davis for all the hard work and dedication he so willingly volunteers to the Veterans Committee.
During this election cycle, many of our members involved themselves or volunteered to participate in political rallies. Others manned the phone banks. Your time was not wasted, for you cared enough to get engaged and make a difference. I applaud you.
Our standing committees have been involved serving the communities of Lansing. They helped ensure that many needy children heading back to school had backpacks filled with school supplies. When asked, our members donated gifts of time and money so children would have new coats and boots. And presents under their Christmas tree!
Your generosity even reached our neighboring community, Flint, in her time of need.
We really accomplished a lot in 2016. Looking forward to another great year with UAW Local 1753, and I can't wait to see what we accomplish this year!
Vice President Yvonne Vincent
Election info


Hello Local 1753, I would like to thank the membership for their participation in the General Membership Meetings. Please keep attending and try to bring a co-worker. I would also like to thank the retirees for their participation in events and charities.
I hope everyone had a good Thanksgiving. We are having a Christmas Open House at the Hall, Thursday, December 11, from 1-5 pm. We are canceling the December General Membership Meeting. Everyone please take care, be safe and enjoy your families.
We are accepting Guide nominations in the Plant on December 11, 12, 16, 17 and 18 during normal lunch times on both shifts. Please head to the cafeteria if you wish to fill this position. The Union Hall will be accepting nominations for Guide on the 16th and 17th from 11 am to 5 pm. Voting will take place on January 8, 2015 in the Plant from 1-4 pm, and at the Union Hall from 1-3 pm. A picture ID is required. Any necessary run-off will be held on January 15, same times and places as above.

Retiree Chair Laura Clark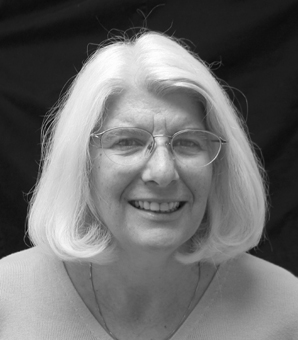 January 2017
Hope you are all enjoying the new year! By the time you read this we should have already watched the peaceful transition of power from one party to another. This equality and fairness as well as many other high ideals are what make this a great country that others look up to. These are good traits that we can strive to keep.
Now that the new year is here, a reminder for new and old retires: elections will be held in April or May. Think about it. We would love to have you run and join us, please come to a meeting. As you may remember, the local buys the main dish and a side dish and you bring a dish to pass. Lunch is at 12 noon, we have coffee and donuts at 11 a.m., our meeting follows lunch. There you may pick up a stamped calender. Thanks to our wonderful e-board, who had a stamping party for both retirees' and active workers' calenders. They are available at our meetings, the second Thursday of the month.
The retirees also keep a phone book. The local can't give out your phone number, only you can by writing it in the book. This is only for other retirees.
We have other resources for you, like a UAW file concerning your estate papers. Also a national identification program kit.
The retirees meetings are for you; they can be as fun or as informative as you want. We usually have a benefit representative at every meeting to help you through the red tape.
At the last meeting we announced the next UAW trip to the Myrtle Beach Show Trip and Charleston, SC. Also, the explore Alaska trip. Paperwork was handed out to all the folks. You can tell us where you would like to travel.
Announced at the meeting, the annual Capital Area Community Service's Walk for Warmth. The funds collected go to utility bills. This year's walk will be February 25. For questions, please call 203-5027.
At our regular meeting on February 9, we're going to do a soup lunch in honor of the sitdown strikers who sat down all those years ago for us. It'd be nice to have a variety of soup, since that's probably all they could afford when they were on strike. Bring your favorite. We'll have apples, too.
Good news, the UAW/GM Legal has given us a new number for the end of the month; it is 1-800-482-7700
Obits: Geneva Hodge, Tom Gilmore, Burt Bohnett, Marcellus (Mark) Love, Mike Miller, Sally Siebert, Lynn Sedelmaier, William(Andy) McFarlan and Hal Andrews. Remember, I can only report the Obits that I hear about, I'm in the book.
About Local 1753
UAW Local 1753 is an amalgamated local representing just under 200 employees at General Motors Customer Care Aftermarket in Lansing, Michigan and Drayton Group at GMCCA in Lansing. We represent about 730 retirees. We were chartered in 1971, and purchased our hall in 1978. Our Retiree Chapter was chartered in 2003. We are located at 3204 W. St. Joseph in Lansing, Michigan, 48917.
The Executive Board is as follows:
President Hollis Barker
Vice President Yvonne Vincent
Recording Secretary Terri Reyes
Financial Secretary Nancy Munchbach
Trustee Bob Davis
Trustee Chuck Jones
Trustee Steven Worthy
Sergeant at Arms Zach Coburn
Shop Chairman Arniece Stephenson
Retiree Chair Laura Clark
Important numbers:
Union Hall 517-487-1753
Union Hall Fax 517-487-2515
President's Office 517-885-6977
Chairman's Office 517-885-6934
Benefit's Office 517-885-6534
Work Center 517-885-6533
Work Center Fax 517-885-6995
Retirees Executive Board:
Chairperson Laura Clark
Vice Chairperson Dennis Slowinski
Recording Secretary Jerry Kadera
Financial Secretary Nancy Munchbach
Guide Sharon Knopf
Sergeant at Arms Greg Hutchinson
Local 1753 Obituaries
Albert Reese Mix Grand Ledge Albert Reese Mix, 82, of rural Grand Ledge, MI, passed away surrounded by his loving family on September 19, 2013 in Lansing, MI. He was born June 20, 1931 in Nashville, MI and raised in Vermontville. Al was retired from General Motors and was an avid hunter, fisherman and baseball player; loved gardening, playing his saxophone and clarinet; enjoyed singing and traveling with his wife, Ruth. The love Al showed to all of his family and friends was the most important for him. He was talented in so many areas, was a kind, gentle, caring and much loved man. Survivors include his loving wife of 62 years, Ruth, sons Thomas and Trent, daughter Teresa (Benny) Knighten; six grandchildren, 11 great grandchildren; sister Helen Wellman, brothers David (Mary Lou) Mix and Timothy (Linda) Shetenhelm. He was predeceased by parents and two brothers. A Celebration of Life will be held Tuesday, September 24, 2013 - 2:00 p.m. at the Peters & Murray Funeral Home, Grand Ledge, with visitations from 12:00 p.m. until service time. For those desiring, memorial contributions may be made to a charity of choice . www.petersandmurrayfuneralhome.com

Archived Articles
It's been great -- Al Vincent, May, 2011 I always wondered what it would be like to write my last article for the Lansing Labor News, and now the time has come. Lets go back to the late 90's. The membership knew that there had to be a new direction for this local and they made some tough choices.
Download:

Local 1753 Nominations and Elections April 2011.pdf
Page Last Updated: Feb 03, 2017 (10:58:00)