UAW Local 1753
President Ray Whitford
CC&A employees once again show their generosity
The employees of CC&A, both hourly and salaried, showed their caring again. Recently we held fund-raising events to benefit the victims of the Sandy Hook Elementary School tragedy. This money was raised through the sales of burgers, hot dogs and brats at lunch times. You donated a total of $1,000! Keith Jones was instrumental in putting this together.
When we prepared to send the money, representatives from Sandy Hook sent out numerous emails and news reports stating that there had been such an outpouring of support from all across the United States that they did not need any more money. They did request that any additional donations be made to other deserving groups in memory of the Sandy Hook victims. Therefore, we have donated the funds to the Hurricane Sandy New Jersey relief fund.
CC&A employees have always made generous donations no matter what collection takes place at plant entrances.
Our society is an everyday changing of events. When growing up there were always disagreements, but we didn't turn to using firearms and assault rifles to settle them. Settlement was normally a fist fight. Whoever thought that sending your child to school, they may never return home?
There is talk of arming teachers and principals so they have some way to protect themselves and the children they are teaching. I couldn't imagine receiving a phone call or hearing it on the news that the school was in lockdown because there was someone in there shooting teachers and five- and six-year-old children. As a parent this would be extremely hard to handle—children just getting a start, going to school to learn, get an education—and their lives coming to a sudden end. What a sad society we live in.
The leadership, hourly and salaried, thank everyone for their donations.
Retiree Chair Laura Clark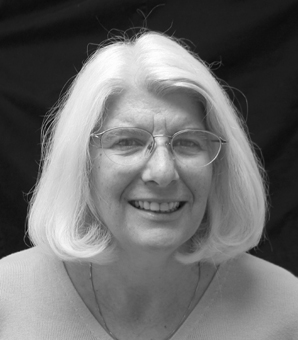 Spring has sprung, hope you are out and about enjoying it.
As of the time of my writing this article the court case against the "Right to Work for Less" is leaning towards Labor. The judge rebuked their attorney for not being ready twice. You may have heard Sen. Hopgood has introduced SB 95 and 96, bills that would repeal right to work. Remember, those bills were rammed through last year's lame duck session without public hearing while thousands of union
activists like us were locked out of the State Capitol.
Union workers are under attack, fighting off both government and corporate factions who want worker protections and rights taken back so they can make more money or further their agendas.
Speaking of agendas, is the NRA getting you down? Maybe you're a hunter or a fisherperson, or into conservation … think about joining the Union Sportsmen's Alliance "USA". In five short years they have put on some wonderful 'Boots on the Ground' events and entertained us with a great sports show "Brotherhood Outdoors". They also send out a great informative journal quarterly. I liked USA so much that I joined it! You may like it too.
The Region 1-C's Euchre Tournament is May 8 at Local 602. You should arrive at 8:45 am to sign in. You don't need a partner and it's free to play. We have a nice lunch afterwards and you could win a prize.
Our own Local 1753 picnic is June 13 at the hall. Coffee will be ready at 11:00 am. Come help us set up for lunch at noon. We won't do a meeting that month. Instead, at the picnic we plan to grill, make popcorn and you of course bring a dish to pass. We also do the dessert contest. Be sure to use your best recipe, you could win a prize. We are opening the picnic to active members of 1753. You may remember before we had a retiree chapter, the active members put the picnic on for the retirees. This is a great way to return the favor and encourage more interaction between the retired and active members. We also voted to fund the Christmas Party in total.
We canceled the August meeting, so if you only do one thing a month it may be the UAW Region 1-C Retirees Picnic. It's at Hawk Island Park August 12 at 11:45 am to sign in. Please bring a dish to pass.
I know I've said it before, but let me know, or call the hall if a brother or sister passes. I can't report it unless I know.
Reminder, next meeting is May 9. Coffee at 11:00, lunch at noon, and a meeting about 1:00. We voted to have grinders that day. Please bring a dish to pass.
Hope to see you soon.
About Local 1753
UAW Local 1753 is an amalgamated local representing just under 200 employees at General Motors Customer Care Aftermarket in Lansing, Michigan and Drayton Group at GMCCA in Lansing. We represent about 730 retirees. We were chartered in 1971, and purchased our hall in 1978. Our Retiree Chapter was chartered in 2003. We are located at 3204 W. St. Joseph in Lansing, Michigan, 48917.
The Executive Board is as follows:
President Ray Whitford
Vice President Tony Glover
Recording Secretary Al Vincent
Financial Secretary Nancy Munchbach
Trustee Tamara Sangster
Trustee Steve Carr
Trustee Bob Davis
Sergeant at Arms Justin Sealy
Guide Linda Nichols
Shop Chairman Bill Niblock
Retiree Chair Laura Clark
Important numbers:
Union Hall 517-487-1753
Union Hall Fax 517-487-2515
President's Office 517-885-6977
Chairman's Office 517-885-6934
Benefit's Office 517-885-6534
Work Center 517-885-6533
Work Center Fax 517-885-6995
Retirees Executive Board:
Chairperson Laura Clark
Vice Chairperson Dennis Slowinski
Recording Secretary Jerry Kadera
Financial Secretary Nancy Munchbach
Guide Sharon Knopf
Sergeant at Arms Greg Hutchinson
Local 1753 Obituaries
Fledda Canfield
Stacy Zinn
Gabrielle LaBelle (Peggy Music)
Fred Washburn
Gloria Heathman
Archived Articles
It's been great -- Al Vincent, May, 2011 I always wondered what it would be like to write my last article for the Lansing Labor News, and now the time has come. Lets go back to the late 90's. The membership knew that there had to be a new direction for this local and they made some tough choices.
Download:

Local 1753 Nominations and Elections April 2011.pdf
Page Last Updated: Feb 01, 2013 (10:20:00)