UAW Local 1618
Retiree Columnist Lois Schultz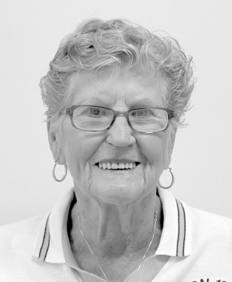 1618 retirees
Hi out there, all you wonderful people.
It hope it's fine in your neck of the woods. December weather was bad, couldn't even go to Omaah. Canda would have had an extra driver, but they backed out.
Local 1618 and the area retirees council went together to purchase a brick to honor Curtis Dunn at the sit-downers memorial in Flint.
Joe Sagy says the lawyers are coming sometime, working on it.
If you are interested in a trip, we will have lots to choose from: Myrtle Beach-Charleston, North Carolina, October 1-7. Alaska in August. Connie Dunn is waiting for your call at 517-323-2146. She is a good organizer.
Region 1D's meeting at 9:30 a.m. Will then have a sit-downers luncheon at 11:00 a.m. It's at 812 Lieth Street in Flint.
The menu for our February 11 meeting will be soup and salad in honor of the sit-downers. We eat at noon. Bring yourself and friends and a dish to pass. What fun you'll have. We'll play Bingo and we have a new machine that makes it easier on those who have to carry it. We're not as young as we once were, that's why we need you younger people to come. We don't bite!
Hanna Fox is our new retirees chair. Welcome, we know you'll do us proud.
On our sick list: Connie Gauss with knee trouble. Judy Hunt went to emergency with a bad case of pneumonia.
Birthdays: Bud Miller, Jim Anthony, Ester Renault, Marvin Baker, Michael Tousley, Linda Burns.
Condolences to the family of Richard Kline on the loss of his brother.
Condolences to the family of Benjamin Allen, who passed away on December 22, leaving his wife Joan. He was Big Ben to me, a good person to all. We will miss him.
Condolences to the family of Dora Eva Behl. She worked at Bingo.
Does anyone remember John or Paul Adams? They worked at Plant 2 in the 70's. They were both electricians. If you do, please call Andy Schmichle at 417-459-7168.
Phone numbers to remember:
Lois Schultz: 517-543-5385.
Joe Sagy: 800-282-6513 or 517-372-7201
Hanna Fox: 517-719-4559
I hope the new year is good to you. I pulled something and am recovering from that, so be careful out there!
Page Last Updated: Feb 03, 2017 (10:55:00)