Local 1753 Retiree Chair Laura Clark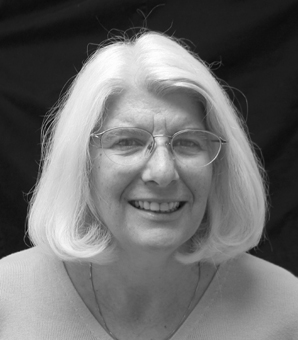 Spring has sprung, hope you are out and about enjoying it.
As of the time of my writing this article the court case against the "Right to Work for Less" is leaning towards Labor. The judge rebuked their attorney for not being ready twice. You may have heard Sen. Hopgood has introduced SB 95 and 96, bills that would repeal right to work. Remember, those bills were rammed through last year's lame duck session without public hearing while thousands of union
activists like us were locked out of the State Capitol.
Union workers are under attack, fighting off both government and corporate factions who want worker protections and rights taken back so they can make more money or further their agendas.
Speaking of agendas, is the NRA getting you down? Maybe you're a hunter or a fisherperson, or into conservation … think about joining the Union Sportsmen's Alliance "USA". In five short years they have put on some wonderful 'Boots on the Ground' events and entertained us with a great sports show "Brotherhood Outdoors". They also send out a great informative journal quarterly. I liked USA so much that I joined it! You may like it too.
The Region 1-C's Euchre Tournament is May 8 at Local 602. You should arrive at 8:45 am to sign in. You don't need a partner and it's free to play. We have a nice lunch afterwards and you could win a prize.
Our own Local 1753 picnic is June 13 at the hall. Coffee will be ready at 11:00 am. Come help us set up for lunch at noon. We won't do a meeting that month. Instead, at the picnic we plan to grill, make popcorn and you of course bring a dish to pass. We also do the dessert contest. Be sure to use your best recipe, you could win a prize. We are opening the picnic to active members of 1753. You may remember before we had a retiree chapter, the active members put the picnic on for the retirees. This is a great way to return the favor and encourage more interaction between the retired and active members. We also voted to fund the Christmas Party in total.
We canceled the August meeting, so if you only do one thing a month it may be the UAW Region 1-C Retirees Picnic. It's at Hawk Island Park August 12 at 11:45 am to sign in. Please bring a dish to pass.
I know I've said it before, but let me know, or call the hall if a brother or sister passes. I can't report it unless I know.
Reminder, next meeting is May 9. Coffee at 11:00, lunch at noon, and a meeting about 1:00. We voted to have grinders that day. Please bring a dish to pass.
Hope to see you soon.
More Information:
Archived Articles for Laura Clark