UAW Local 1753
President Yvonne Vincent
May 2018
Hello Union Brothers and Sisters. Summer is soon approaching and we are glad to have Summer help in our plant to help with vacations. We will be holding a union hall cleaning day June 2nd from 10am to 2pm. The idea behind this is to deep clean the inside and pretty up the outside to show our 1753 pride.
Also to show pride, don't forget to wear a red shirt on Wednesdays. Your Women's Committee will soon be coming up with a new red t-shirt design for pre-order. You can leave a message at the Hall with your order or follow instructions in the Plant once a design is chosen.
Isabel Baker, the new Chaplin for our Local, just got back from the UAW Chaplin Conference. She had a blessed time. She also hosts a women's church group at our local. If anyone is interested in more information, flyers are posted in the plant or you can just ask Isabel.
Both the Delegate and the Alternate Delegate will be attending the Constitutional Convention in June. It was decided between the two candidates that Yvonne Vincent would be the Delegate and Arniece Stephenson would be the Alternate Delegate.
We have UAW Membership cards and will start handing them out at the membership meetings. It was good to see new members at the last membership meeting. Always feel free to bring your questions to your membership meetings. We are stronger when we stand together. Remember to buy Union and Buy American.
Retiree Chair Laura Clark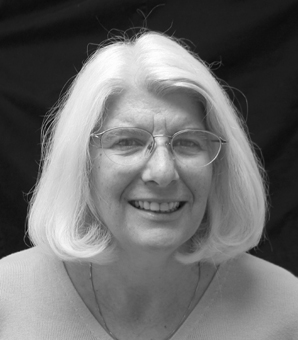 May 2018
Dear Retirees finally spring has sprung. Time to get moving.
June 14th is the 1753 Retirees Picnic. Hopefully good weather to be on the lawn. Bring your Frisbee and lawn jarts. August 14, Royal Scot, Lansing's UAW Luncheon. September are the Euchre Tournaments: September 14, Saginaw UAW 467, September 21 Lansing UAW 602, September 28 Flint UAW 659. October Region 1-D's travel committee is going to Niagara Falls twice and next year Hawaii. If you want to go call Joseph Couturier 810-743-9943 or Stacy Kilburn at 810 -695-6170.
Plug into your local, we have get together's, lunches and meetings. Volunteer in your community. Politics always needs attention and action. Mid-terms elections are coming up. Work with your favorite candidate to get them elected. Not into groups? You can contact you representative about saving Social Security and Medicare. Remember that's your money you paid your whole work history. FICA is the Federal Insurance Contributions Act. It was Insurance set up for you. At the time it was implemented we could not imagination all these billionaires. All we need to do is take the cap off then there will be enough to cover all. There is no need to cut when everyone pays there share.
February's meeting went well. We reported that we were able to help three of our local's charity's after our fund raising at Christmas. We were able to sign up a couple of members to go to Black Lake. Maybe next year it could be you. We had a speaker from American Income Life, a Union insurance co., and of course good food.
March meeting was pretty simple. Many thank you's from charity's. Announcements for International Women's Day celebrations around town. Reported a number for help, it is the Voice for Quality Long Term Care their number is (202) 332-2275. Maybe that can help you or someone you know.
April meeting was very nice Pres Vincent was able to attend and give a report. We heard two of our members attended the Fla Picnic. Hope we can have a better showing next year. Announced Euchre tournaments, bowling and Con Con. Linda tried a new chicken dish on us, we liked it any time Linda! I went to the Euchre tournament at 602. It was good to see three more of our members there. We all had a good time and a great lunch, but no money. Maybe next time you boys will have better luck.
Our next meeting is May10th coffee and donuts at 11, lunch is at 12 meeting is about 1'o clock. They are the second Thursday of the month we usually do potluck, so bring a dish or your partner or both. We have Benefits Reps. there and would like to talk with you. You will also be able to pick up your Union ID card at the meeting, so be sure to stop in and grab your ID at the meeting
About Local 1753
UAW Local 1753 is an amalgamated local representing just under 200 employees at General Motors Customer Care Aftermarket in Lansing, Michigan and Drayton Group at GMCCA in Lansing. We represent about 730 retirees. We were chartered in 1971, and purchased our hall in 1978. Our Retiree Chapter was chartered in 2003. We are located at 3204 W. St. Joseph in Lansing, Michigan, 48917.
The Executive Board is as follows:
President Hollis Barker
Vice President Yvonne Vincent
Recording Secretary Terri Reyes
Financial Secretary Nancy Munchbach
Trustee Bob Davis
Trustee Chuck Jones
Trustee Steven Worthy
Sergeant at Arms Zach Coburn
Shop Chairman Arniece Stephenson
Retiree Chair Laura Clark
Important numbers:
Union Hall 517-487-1753
Union Hall Fax 517-487-2515
President's Office 517-885-6977
Chairman's Office 517-885-6934
Benefit's Office 517-885-6534
Work Center 517-885-6533
Work Center Fax 517-885-6995
Retirees Executive Board:
Chairperson Laura Clark
Vice Chairperson Dennis Slowinski
Recording Secretary Jerry Kadera
Financial Secretary Nancy Munchbach
Guide Sharon Knopf
Sergeant at Arms Greg Hutchinson
Archived Articles
It's been great -- Al Vincent, May, 2011 I always wondered what it would be like to write my last article for the Lansing Labor News, and now the time has come. Lets go back to the late 90's. The membership knew that there had to be a new direction for this local and they made some tough choices.
Download:

Local 1753 Nominations and Elections April 2011.pdf
Page Last Updated: Jun 27, 2018 (07:51:00)