UAW Local 1753
President Yvonne Vincent
December 2018
Hello Brothers and Sisters,
I hope the holidays find you all well. I would like to thank everyone who took advantage of their right to vote in the Midterm election. We now have some union friendly/ aware candidates in office. Our National Contract Resolutions were Due December 4th. The Ones our Local voted to submit are on their way to the International Union. Contract negotiations are not easy. GM never just gives you anything " out of the goodness of their heart" or because " it's the right thing to do". Please hear me when I say "This will be a hard one." Not that there ever was an easy one, but with plants continuing to get work outside of America, we have to continue to do a good job at work and be smart about future things. I would also like to say thank you to the union brothers and sisters that helped us get every benefit we have now. When we look out for each other we are a stronger union.
If you want to show your union pride, t-shirts are now available for pre-order. Images can be found at the union hall or on the union communication boards. Please turn in the form to the union hall or the wooden box leading up to the union offices with money in an enclosed envelope. Also make your way to the communication board if you have served in a military branch of service. We are trying to update our name plagues to honor your service but need you to fill out the list on the board. Thank you to the Toys for Tots Marines for helping to collect and the Members for their generosity. The Old news
Boys also appreciated everything you were able to give. Have a Happy Holiday and Please look out for one another. There is strength in Solidarity.
Retiree Chair Laura Clark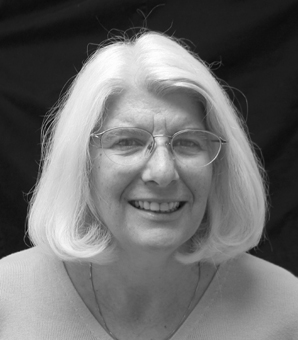 December 2018
Hope you enjoyed the fall that flew by. Did you get to go to the last September, October, and November meetings? Great lunch, whether having old favorites like Mancino's or our new favorite, Swedes. We had asked Swedes for a traditional Thanksgiving dinner with turkey and fixings. Not only did we get turkey but ham also! We had a fabulous dinner and great pies from the Grand Traverse Pie Company. We also did a little business. We presented the Region 1D trip, Mystic, Foxwoods and the Newport Mansions. Having been on one of the Region 1D trips, I can tell you that they are a lot of fun. This one is from May 4-9, 2019. If interested, call Connie Garner-Dunn at 517/323-2146.
The Lansing Labor News comes out 4 times a year so we wanted to address everyone and not leave anyone out. This is hard to do as some are off the grid and others just forget to update their addresses with Nancy who can be reached at 517/484-7408 for updates. Leave your information on the answering machine and Nancy will either get back with you or make the change of address or add it to the LLN distribution if you leave it for her.
The Veterans Chili Cook-Off was this year's annual fund raiser held at Local 652 and supported by all including our own Local 1753 Secretary, Mandy. It was once again funded through the Veteran's Committee. There were so many cooks in the contest. Some people upped their game this year. Mandy was still able to take 4th place without a side dish. It was so nice seeing our folks out and about at the Chili Cook Off, phone banking or walking in contested districts. Good Job getting out there.
President Vincent came to one of our meetings and reminded us to use the UAW GM Legal Services: 1-800-482-7700. She said they were told that it is an underutilized service. Now that it is back please make those wills, check those contracts and make sure of the fine print. If you don't know, ask the lawyer who does.
Merry Christmas and Happy Holidays to you from the Retiree Executive Board and myself.
About Local 1753
UAW Local 1753 is an amalgamated local representing just under 200 employees at General Motors Customer Care Aftermarket in Lansing, Michigan and Drayton Group at GMCCA in Lansing. We represent about 730 retirees. We were chartered in 1971, and purchased our hall in 1978. Our Retiree Chapter was chartered in 2003. We are located at 3204 W. St. Joseph in Lansing, Michigan, 48917.
The Executive Board is as follows:
President Hollis Barker
Vice President Yvonne Vincent
Recording Secretary Terri Reyes
Financial Secretary Nancy Munchbach
Trustee Bob Davis
Trustee Chuck Jones
Trustee Steven Worthy
Sergeant at Arms Zach Coburn
Shop Chairman Arniece Stephenson
Retiree Chair Laura Clark
Important numbers:
Union Hall 517-487-1753
Union Hall Fax 517-487-2515
President's Office 517-885-6977
Chairman's Office 517-885-6934
Benefit's Office 517-885-6534
Work Center 517-885-6533
Work Center Fax 517-885-6995
Retirees Executive Board:
Chairperson Laura Clark
Vice Chairperson Dennis Slowinski
Recording Secretary Jerry Kadera
Financial Secretary Nancy Munchbach
Guide Sharon Knopf
Sergeant at Arms Greg Hutchinson
Archived Articles
It's been great -- Al Vincent, May, 2011 I always wondered what it would be like to write my last article for the Lansing Labor News, and now the time has come. Lets go back to the late 90's. The membership knew that there had to be a new direction for this local and they made some tough choices.
Download:

Local 1753 Nominations and Elections April 2011.pdf
Page Last Updated: Dec 19, 2018 (07:47:00)